[et_pb_section fb_built="1″ _builder_version="4.3.2″][et_pb_row _builder_version="4.3.2″][et_pb_column type="4_4″ _builder_version="4.3.2″][et_pb_text _builder_version="4.3.2″ text_orientation="center"]
Attic and Ladder Installation Brisbane
Whether you have a large Queenslander but need some extra storage space. Or perhaps you have a smaller house and need an extra living area.  Roof Space Renovators are your go to for Attic and Ladder Installation Brisbane.
If you are looking for options for storage space, a living area or even a bedroom with ensuite, we have worked with thousands of Brisbane locals to recover their lost roof space.
With quality components, experience and an honest and reliable attitude, Roof Space Renovators should be your first call.
Give us a call today on 07 3889 6688, send us an online enquiry or drop into our showroom at 13/18 Hinkler Court, Brendale.

Case Study | Brisbane Attic Install
When we work with you, our focus is always on communication! We want to work with you through every step of the way to answer question or concerns as they arise.
We recently worked with a client who was concerned about the lack of storage space in their small Queenslander, located in the Brisbane Metro area.
When working with a new client, we always ensure our experienced staff visit the property.  This is not only to review the attic space, but to ensure when recommending fittings that they match your homes style.
Queenslanders typically have a great open roof space. For this client we were able to recover 20m2 of space for all the storage they could need.
Here's what Tara and Mick had to say about the experience of working with us:
'"We had an attic & ladder installed in our little Queenslander and it has been the best investment on the home we have ever made! We have so much extra storage space and we use it weekly, and pop down the ladder and up we go. All of our Christmas decorations and tree are stored up there, along with costume boxes and files that we don't use often. So beneficial – we wish we did it 20 years ago!!
Tara & Mick"
3 Reasons to choose Roof Space Renovators!
With honest and reliable service – we're focused on working with you not trying to sell you on a solution you don't need.
We manage every step of the approval, installation and finishing process.
Locally owned and operated with a passion for helping people.
Huge range of options, fittings, features and designs!
Attic and Ladder Installation Brisbane – With thousands of happy customers with fantastic renovations, if you need help getting some extra space, Call Roof Space Renovators on 07 3889 6688, send us an online enquiry or drop into our showroom at 13/18 Hinkler Court, Brendale.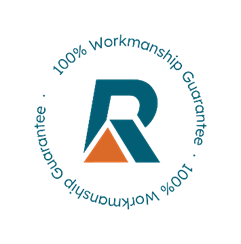 Roof Space Renovators' service Brisbane, Sunshine Coast, Gold Coast, Ipswich (and all areas in between).
Roof Space Renovators' Specialise in – Attic Ladders, Attic Room, Attic Living, Attic Storage, Skylights & Roof Windows
Contact Roof Space Renovators' for an obligation free consultation – 
Phone – (07) 3889 6688
Email – [email protected]
Website – https://roofspacerenovators.com.au/
[/et_pb_text][/et_pb_column][/et_pb_row][/et_pb_section]