[et_pb_section fb_built="1″ _builder_version="4.3.2″][et_pb_row _builder_version="4.3.2″][et_pb_column type="4_4″ _builder_version="4.3.2″][et_pb_text _builder_version="4.3.2″ text_orientation="center"]
Attic Ladder Brisbane
An attic ladder (also commonly known as roof access ladder, ceiling ladder, access ladder, fold out ladder, fold away ladder, attic stairs, attic steps etc) provides safe and easy access to the roof space.  Whether you require simple access for trades (eg. pest controllers, electricians etc), or you are wanting to convert your roof space into a usable attic space for storage, an attic ladder is the way to go.  Roof Space Renovators can supply only for those who fancy DIY.  Our ladders can be delivered to your front door, anywhere in Australia for a small freight charge. See our range of attic ladders here.
Supply Only – Australia Wide
Supply & Installation – Have an attic ladder professionally installed by Roof Space Renovators in Brisbane, Sunshine Coast, Gold Coast, Ipswich (and all areas in between).
For those of you located in South East Queensland, we have a Showroom located in Brendale. We have a variety of our attic ladder models on display, for those wanting to try before they buy. Our display model ladders can be opened, closed and climbed, so you can be sure you are selecting the right attic ladder for you and your home.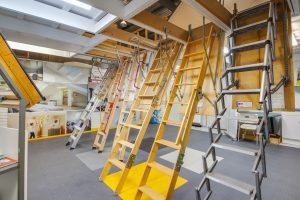 Roof Space Renovators also provide an installation service.  Therefore, if you are after a one stop supply and installation shop, you are in the right place.  We firstly organise our consultant to visit to discuss your requirements and provide a measure and quote.  We install numerous attic ladders each week.  Attic ladders are our specialty, therefore you can feel secure that your home is in safe hands.  We can also assist with attic conversions for roof space storage purposes or even roof space living.  Multiple roof space conversion options are available, whereby we can transform your roof space into a usable area.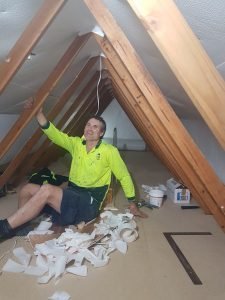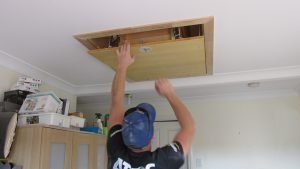 We only supply the highest quality attic ladders.  Our attic ladders are serviceable and we have parts available if ever required. 
With attic ladders and attic conversions being our specialty, we can place our focus on ensuring our customer service is A1.  Many of our customers are happy to pose beside their attic ladders or inside their new attic storage spaces.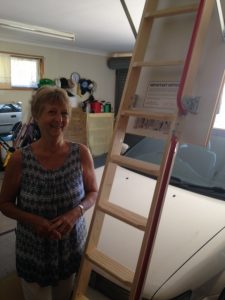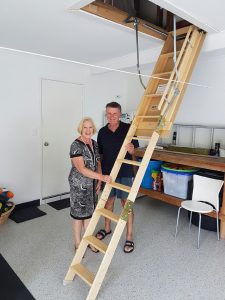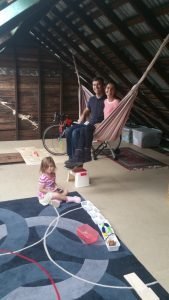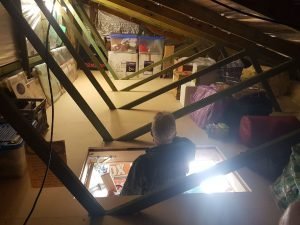 If you do not have an attic ladder installed within your home, it is certainly worth considering.  Simplicity and safety accessing the roof space is its primary purpose.  However, you never know, it could become your stairway to storage.  Or it could unlock the possibility of a whole new level within your home, increasing your homes space and value.
Roof Space Renovators' service Brisbane, Sunshine Coast, Gold Coast, Ipswich (and all areas in between).
Roof Space Renovators' Specialise in – Attic Ladders, Attic Room, Attic Living, Attic Storage, Skylights & Roof Windows
Contact Roof Space Renovators' for an obligation free consultation – 
Phone – (07) 3889 6688
Email – [email protected]
Website – https://roofspacerenovators.com.au/
[/et_pb_text][/et_pb_column][/et_pb_row][/et_pb_section]