[et_pb_section fb_built="1″ _builder_version="4.3.2″][et_pb_row _builder_version="4.3.2″][et_pb_column type="4_4″ _builder_version="4.3.2″][et_pb_text _builder_version="4.3.2″ text_orientation="center"]
Attic Bedroom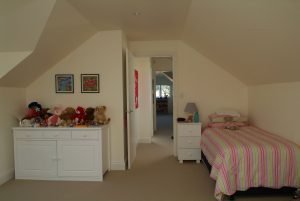 Transforming the roof space into an attic bedroom, study, kids playroom etc.
Location:  South East Queensland (Sunshine Coast, Brisbane, Ipswich, Gold Coast – and all areas in between)
Are you in need of an additional room in your home?  The benefits of an attic conversion are numerous.  Firstly, a roof space conversion is a cost-effective option to create more space in your existing home whilst adding additional value to your property.  Further, given that most of the work is conducted inside an area of the home that is not yet used, the normal disruptions and dust throughout the home is minimal.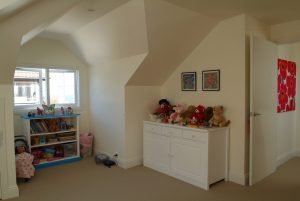 If you are interested in an attic conversion, the first step is to get in touch with an attic conversion specialist, such as Roof Space Renovators. Creating an attic room is different in every house, so an onsite inspection is required, to find out what is possible in your home.  Once we have an understanding of what you are aiming to achieve and the possibility of this, we can provide you with a quote.  If you are happy with the price, we will then organise the structural engineer, plans and contracts including council if required.
In order to provide you with a fixed quote, there are a few things you will need to take into consideration prior to your discussion with our consultant.
Access to the room
How will you access the room?  Is an attic ladder sufficient or will you be requiring a staircase?  
Ventilation 
Do you want windows?  If so, how many would you like?  Are you wanting additional ventilation, such as a heat extractor?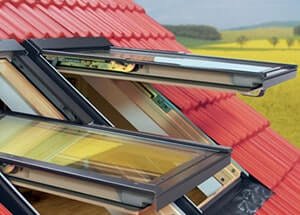 Electrical Works
Will you be requiring power?  Do you need power points, television ports, LED lights etc?
Once all the particulars are sorted and you are happy to go ahead, we will engage the structural engineer.  We will also organise the required council approvals and form a contract.  A commencement date will then be scheduled.  The building process usually begins primarily with the structural floor, which is built as per engineers specifications.  Also clearing the roof space of trusses and framing the room.  If you have chosen to have roof windows or other types of windows, these will be considered during the framing process. 
Soundscreen Accoustic Insulation is laid under the floor.  It is also installed behind the framing of the walls and the ceiling of the new room.  The insulation is designed to limit noise transfer between rooms, through external walls and in two storey homes between the first and second floor.  It also works as a thermal insulation.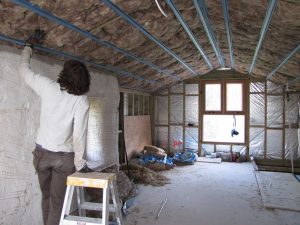 Once the room has been built it is then time for lining the room. Gyprock (plasterboard) is the most common product used for lining the walls and ceiling, however, timber lining, pre-finished panelling, plywood and hardboard are common alternatives.  When the access is added will depend on whether a ladder is being installed or a staircase built.  It also depends on access availability to the roof space during the build process and is something discussed prior.  Apart from the electrician popping in and out and working in with the builders, the lining of the room completes the process.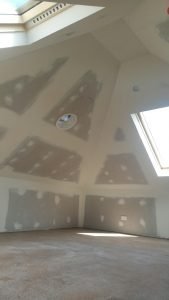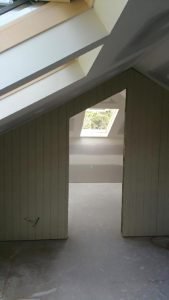 You are then able to organise the floor coverings, paint and decorate the room.  Then Enjoy! Our clients are always thrilled with the end result.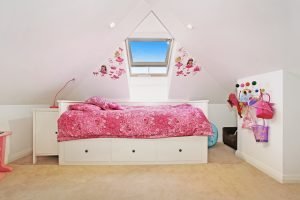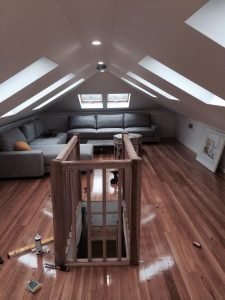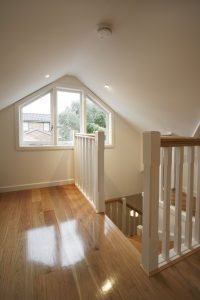 Roof Space Renovators' service Brisbane, Sunshine Coast, Gold Coast, Ipswich (and all areas in between).
Roof Space Renovators' Specialise in – Attic Room, Attic Ladders, Attic Living, Attic Storage, Skylights & Roof Windows
Contact Roof Space Renovators' for an obligation free consultation – 
Phone – (07) 3889 6688
Email – [email protected]
Website – https://roofspacerenovators.com.au/
[/et_pb_text][/et_pb_column][/et_pb_row][/et_pb_section]