[et_pb_section fb_built="1″ _builder_version="4.3.2″][et_pb_row _builder_version="4.3.2″][et_pb_column type="4_4″ _builder_version="4.3.2″][et_pb_text _builder_version="4.3.2″ text_orientation="center"]
Attic Builder
Roof Space Renovators are Queensland's number one Attic Builder, converting wasted attic / loft spaces daily, into functional rooms for storage or living.
Areas of Service – Brisbane, Sunshine Coast, Gold Coast, Ipswich (and all areas in between).
If you are considering converting your roof space into a storage or living area, ensure you contact Roof Space Renovators. We offer an obligation-free consultation. Roof Space Renovators are the Queensland specialists in Attic Conversions / Roof Space Conversions / Loft Conversions. Having converted wasted attic spaces all over South East Queensland for many years, no one knows Queensland roof spaces like we do.
Our showroom is located in Brendale Qld 4500. It showcases a variety of our Attic Ladder & 'Roof Window' style Skylight range, including some of our attic storage options. Roof Space Renovators have the widest, most extensive range, of Attic Ladder & Roof Window product brands on the market. We also conduct the most diverse range of attic conversion options. Visit our website to read our testimonials, read our blogs and view continuously updated photos of our recently completed work – Roof Space Renovators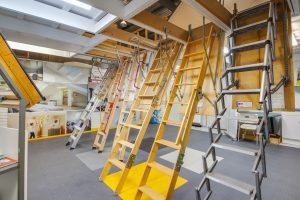 Clean Storage Room
Attic Living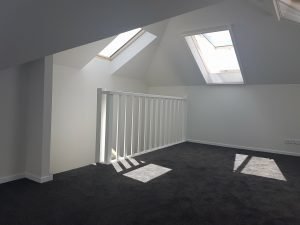 Budget Attic Storage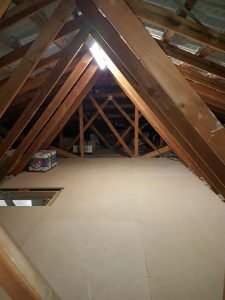 As builders, specialising in Attic Conversions (Attic builder), we are often met with a general lack of understanding surrounding the attic conversion concept from the Qld market. Whilst the attic concept is becoming more popular in Queensland, it is still being generally overlooked or un-thought of, when homeowners are considering options to obtain extra space. Questions often arise, doubting the integrity of the conversion process due to trusses, load capacity, heat etc. That is why it is important, if you are considering an attic conversion of any kind, to ensure you are hiring an experienced attic builder to conduct the work.
Being a Queensland family owned and operated business, our company takes pride in extensive experience and continuously listening to the needs and requirements of Queensland homeowners. With this in mind, our product brands and range are constantly being developed. As are our services, processes and procedures, in order to ensure the satisfaction of Qld homeowners looking to convert their roof spaces. Our aim is to educate Queenslander's not to be afraid of their roof cavity. This wasted space should be embraced, as it could be transformed into a usable storage area or additional living room.
At Roof Space Renovators, we pride ourselves on being the best in the business.
Roof Space Renovators GUARANTEES
Our company holds an untarnished Queensland Builders Licence (Lic# 1305331).
We are members of Housing Industries Australia & Master Builders Queensland.
One of our friendly consultants visit obligation-free to discuss your possibilities.
We have obtained distribution rights to the largest selection of highest quality attic ladder and glass skylight brands and models on the Queensland Market with the best warranties (up to 20 years guarantee on some product brands & models).
Multiple heat & ventilation options (all tried and tested).
We conduct the build process from start to finish, in-house, which causes less disruption and allows you to feel comfortable that we have the whole process under control.
Further, the beauty of an attic conversion, is that you can stay right where you are within your home, while we conduct our magic.
Check out the below 'BEFORE & AFTER' photos of completed Attic Builds by Roof Space Renovators:-
NORTH LAKES – BEFORE
NORTH LAKES – AFTER
SUNNYBANK – BEFORE
SUNNYBANK – AFTER
WILSTON – BEFORE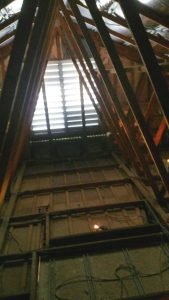 WILSTON – AFTER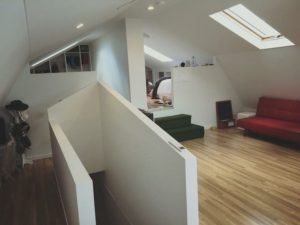 HAMILTON – BEFORE
HAMILTON – AFTER
BELLBOWRIE – BEFORE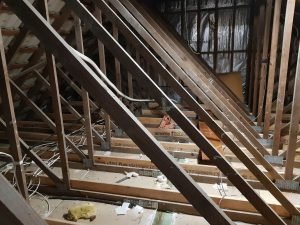 BELLBOWRIE – AFTER
If you are in need of some extra space within your home, an attic conversion / loft conversion could be the perfect solution. Roof Space Renovators' have been converting dark, dusty, wasted roof spaces for years in Queensland. We are not just a builder, we are a specialised attic builder. Don't just put up with limited space, contact us for an obligation-free consultation and find out if an attic conversion / loft conversion is a suitable option for your home.
Roof Space Renovators' service Brisbane, Sunshine Coast, Gold Coast, Ipswich (and all areas in between).
Roof Space Renovators' Specialise in – Attic Ladders, Attic Room, Attic Living, Attic Storage, Skylights & Roof Windows
Contact Roof Space Renovators' for an obligation free consultation –
Phone – (07) 3889 6688
Email – [email protected]
Website – https://roofspacerenovators.com.au/
[/et_pb_text][/et_pb_column][/et_pb_row][/et_pb_section]