[et_pb_section fb_built="1″ _builder_version="4.3.2″][et_pb_row _builder_version="4.3.2″][et_pb_column type="4_4″ _builder_version="4.3.2″][et_pb_text _builder_version="4.3.2″ text_orientation="center"]
Attic Conversion North Brisbane
Job: Transform the roof space into second storey living, including two bedrooms and a lounge room.
Location: Wilston
These clients were aware of the enormity of their dark and dusty roof space.  They required additional space in their home for their older children and the plan was to convert the roof space into two extra bedrooms and an additional living area, with an attic conversion.
Roof Space Renovators' were called and an in-home consultation booked.  Our consultant quickly established that the roof space was perfect for the clients planned attic conversion and the process began.  The space was designed to incorporate the three rooms required and the clients decided on four of the largest size Fakro roof windows for light and ventilation.  The commencement date was then confirmed, the deposit was paid, the engineer was booked, the builder briefed and the materials organised.
During the next 12 weeks, the roof space underwent a massive transformation.  The progress photos show the process involved in the Attic Conversion.  Once completed, the home owners were then able to paint, lay floor coverings, style the rooms and most importantly, enjoy the additional space.
If you love your home and location, you don't need to leave it all behind because you are running out of space.  The solution could be right above your head!
Before Picture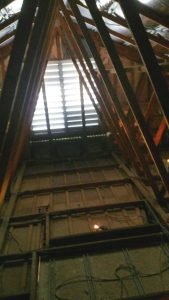 Progress Pictures
Completion Photos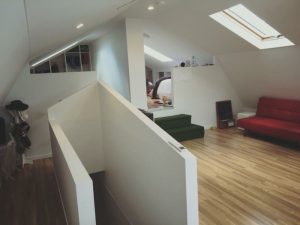 Roof Space Renovators' service Brisbane, Sunshine Coast, Gold Coast, Ipswich (and all areas in between).
Roof Space Renovators' Specialise in – Attic Room, Attic Ladders, Attic Living, Attic Storage, Skylights & Roof Windows
Contact Roof Space Renovators' for an obligation free consultation – 
Phone – (07) 3889 6688
Email – [email protected]
Website – https://roofspacerenovators.com.au/
[/et_pb_text][/et_pb_column][/et_pb_row][/et_pb_section]