Are you tired of feeling like your home is bursting at the seams? Wish you had that extra room for guests, hobbies, or maybe even a cozy hideaway? Well, we've got a story that might just inspire you to look up – literally!
Attic conversion Brisbane: a home that needed more
The Hales built their lovely North Lakes home over a decade ago, but due to limited land space, they had to make do with just three bedrooms.
However, they always had their eyes on the steep roof, wondering if there was a way to make the most of it. Their quest for space led them to us at Roof Space Renovators.
The family's journey started with a simple storage conversion, but they quickly realised that they could take it a step further and create a full-fledged living area with a deluxe attic conversion.
Attic conversion build – just 5 weeks to become a dream space!
Roof Space Renovators turned the Hales' attic dreams into reality, and you won't believe how fast it happened. Just five weeks and their attic was reborn as a living space. After the main build was done, the family brought in painters, and carpet experts to sprinkle on the finishing touches.
Here's the kicker – the family could keep on living in their house while all this magic was unfolding in the roof.  Using their roof space didn't just save space; it also saved them money, lots of money!  Compared to adding a whole new story to their home, this was the by far the better option
Functional, multiuse attic room conversion
The newly converted attic space turned out to be so spacious that it became multipurpose. Now, it serves as both a guestroom and storage area. This brilliant move freed up an entire room downstairs, perfect for accommodating their upcoming addition to the family—a new baby.
Before: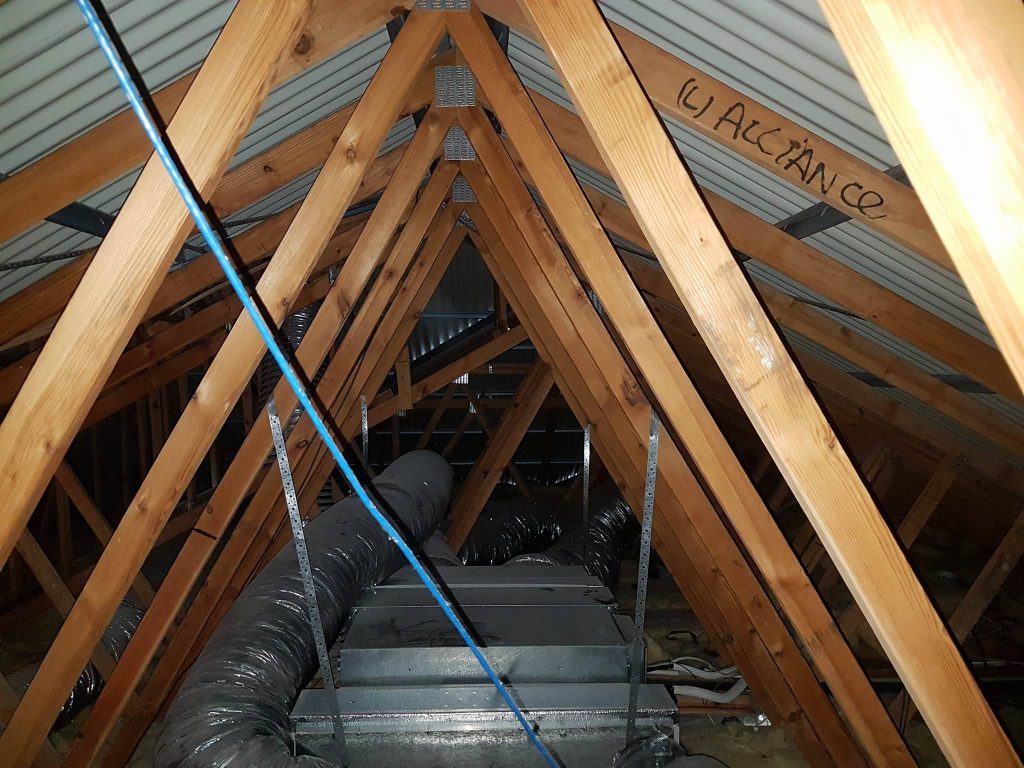 After:
Ready to turn your attic into something amazing?
If you're feeling inspired by this story and want to explore the possibilities of your attic, don't wait!
Contact Roof Space Renovators today to discuss your attic conversion dreams. We're here to help you transform your attic into the functional space you've always wanted. Your dream attic is just a call away!